You will find event-specific information for Chemspec Europe 2022 here.
Event date: 31 May – 1 June 2022
Event website: www.chemspeceurope.com
Chemspec Europe is a guest event held on the Frankfurt exhibition grounds. You will find a wealth of information on the corresponding event website in the exhibitors area. We have collected the most important facts for you here.
We have placed three plans (car parks and gates, services on the exhibition grounds, overview of goods lifts) on the Messe Frankfurt website for you.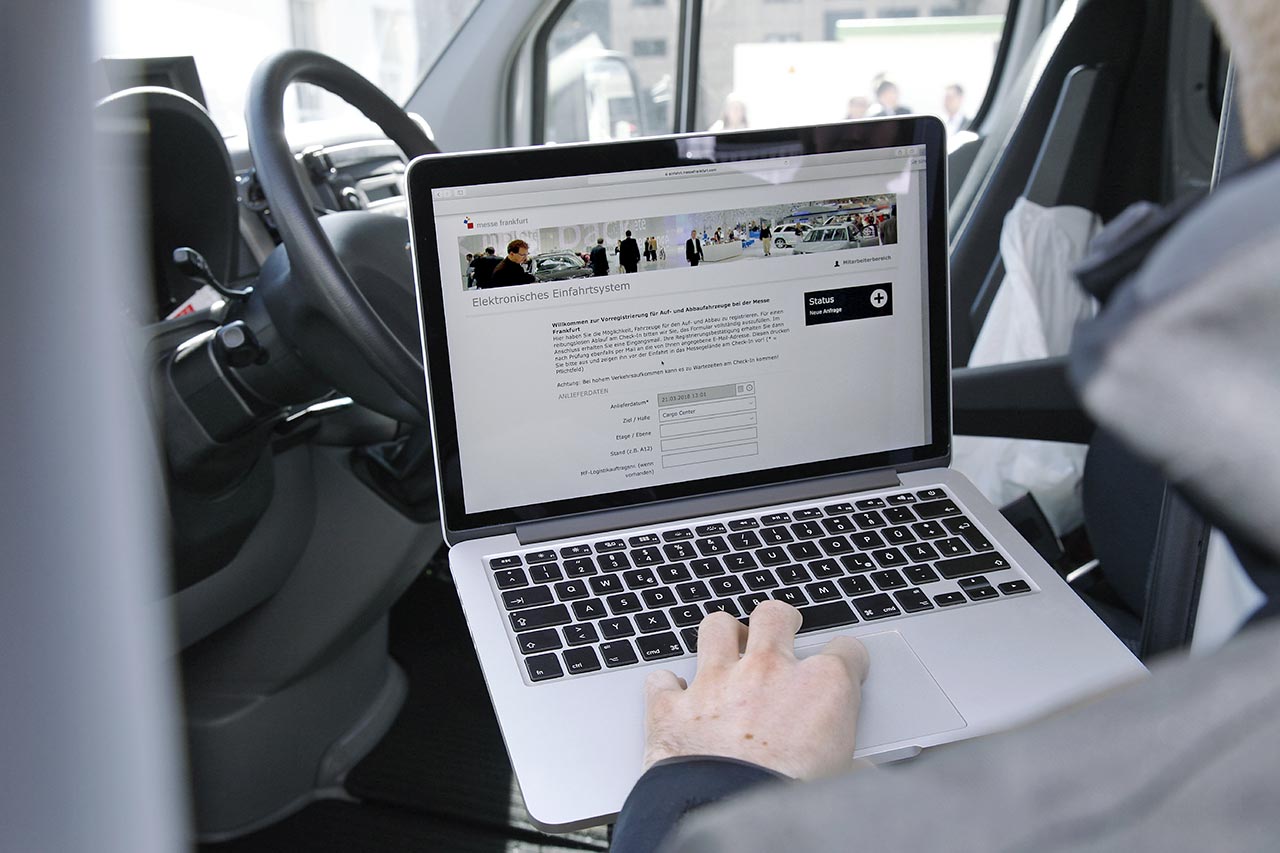 Accessing the exhibition grounds during set-up and dismantling phases
Messe Frankfurt's new Central Traffic Management system has offered customer vehicles optimised access to the exhibition grounds during the set-up and dismantling phases of events. For this purpose, we ask exhibitors, stand construction companies and freight forwarders to register online in advance.
Once you have a print-out of the registration confirmation, you can go to the specified check-in. Please follow the signs from the motorway exit F-Rebstock (address for your navigation device: Bruno-Poelke-Strasse).
During the set-up and dismantling phase (incl. early set-up and extended dismantling), vehicles may only access the exhibition grounds through the check-in. Here, the check-in staff will see whether a loading zone is available for you. If it is, you will be given an authorisation form specifying the gate through which you can access the exhibition grounds.
Please note: In case of high volume of traffic waiting times are possible at the check-in!
Please note that only vehicles with an authorisation form will be allowed on to the exhibition grounds.
More information is available in the Check-in guide and the FAQs.