You will find event-specific information for IMEX 2022 here.
Event date: 31 May - 02 June 2022
Event website: www.imex-frankfurt.com
IMEX is a guest event held on the Frankfurt exhibition grounds. You will find a wealth of information on the corresponding event website in the exhibitor area. We have combined the most important facts for you here.
Set-up
27 May 07:00 AM – 22:00 PM* 
28 May 07:00 AM – 22:00 PM* 
29 May 07:00 AM – 22:00 PM* 
30 May 07:00 AM – 19:00 PM 
*An extension is possible on Friday, Saturday and Sunday night only. Please email operations@imexexhibitions.com if you wish to work later than 22:00 PM. There is no charge. 
All aisles around your exhibit must be clear by Monday at 19:00 PM. Any stands unable to meet this deadline will be subject to a penalty charge of EUR 1,000 per hour. No exceptions will be allowed. 
During build-up, all gates will be locked after 22:00 PM except gates 3, 4 and 9. Please inform your onsite crew accordingly. 
Dismantling
02 June 19:30 PM – 22:00 PM 
03 June 07:00 AM – 22:00 PM 
04 June 07:00 AM – 22:00 PM 

Many answers can also be found in the FAQs on the IMEX homepage.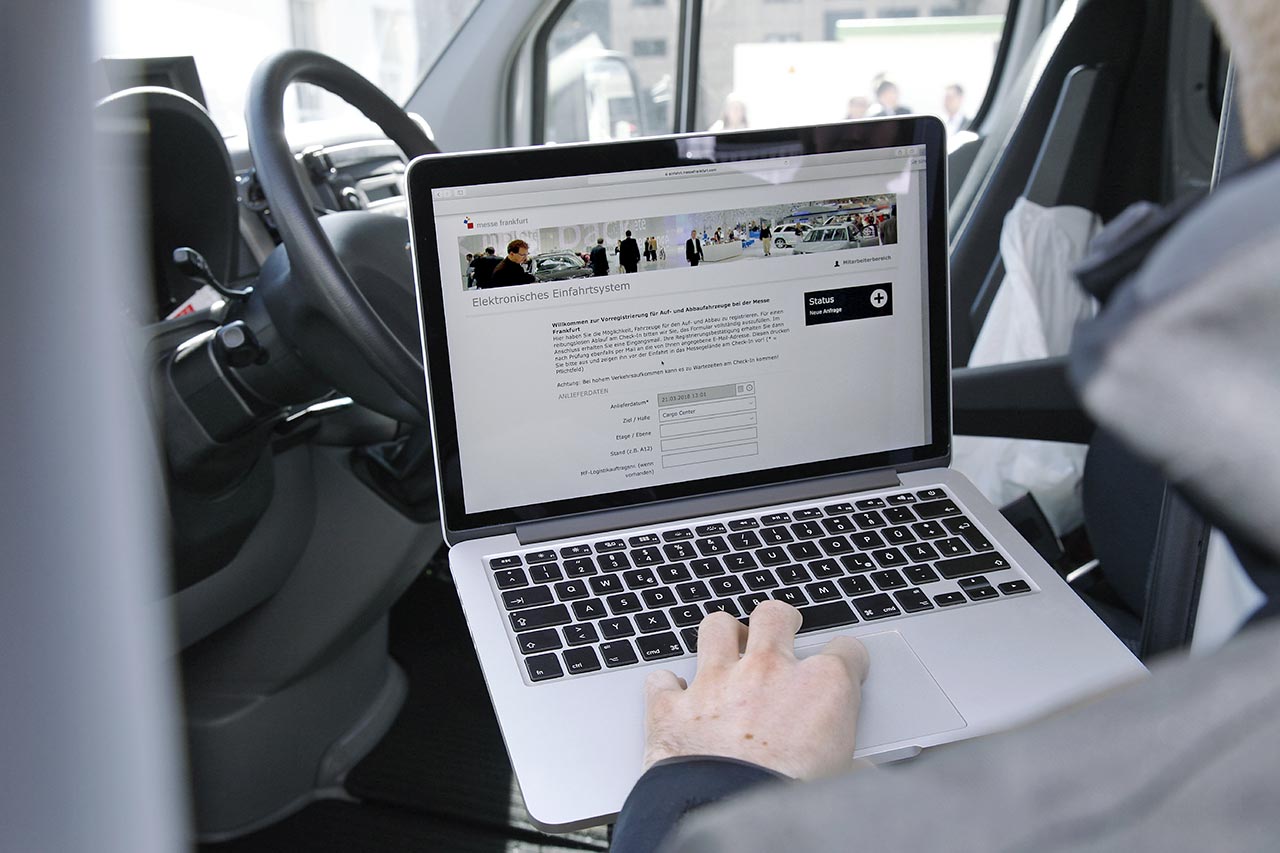 Accessing the exhibition grounds during set-up and dismantling phases
Messe Frankfurt's new Central Traffic Management system has offered customer vehicles optimised access to the exhibition grounds during the set-up and dismantling phases of events. For this purpose, we ask exhibitors, stand construction companies and freight forwarders to register online in advance.
Once you have a print-out of the registration confirmation, you can go to the specified check-in. Please follow the signs from the motorway exit F-Rebstock (address for your navigation device: Bruno-Poelke-Strasse).
During the set-up and dismantling phase (incl. early set-up and extended dismantling), vehicles may only access the exhibition grounds through the check-in. Here, the check-in staff will see whether a loading zone is available for you. If it is, you will be given an authorisation form specifying the gate through which you can access the exhibition grounds.
Please note: In case of high volume of traffic waiting times are possible at the check-in!
Please note that only vehicles with an authorisation form will be allowed on to the exhibition grounds.
More information is available in the Check-in guide and the FAQs.
You will find technical information in the online exhibitor manual under "Technical Guidelines". Here you can also find the technical data of exhibition hall 8. 
Many answers can also be found in the FAQs on the IMEX website.