We offer a wide range of services designed to help you as a stand constructor or event agency. You can discover which services are on offer here.
If you have any other questions, our Customer Service Team will be happy to assist you.
Special stand construction services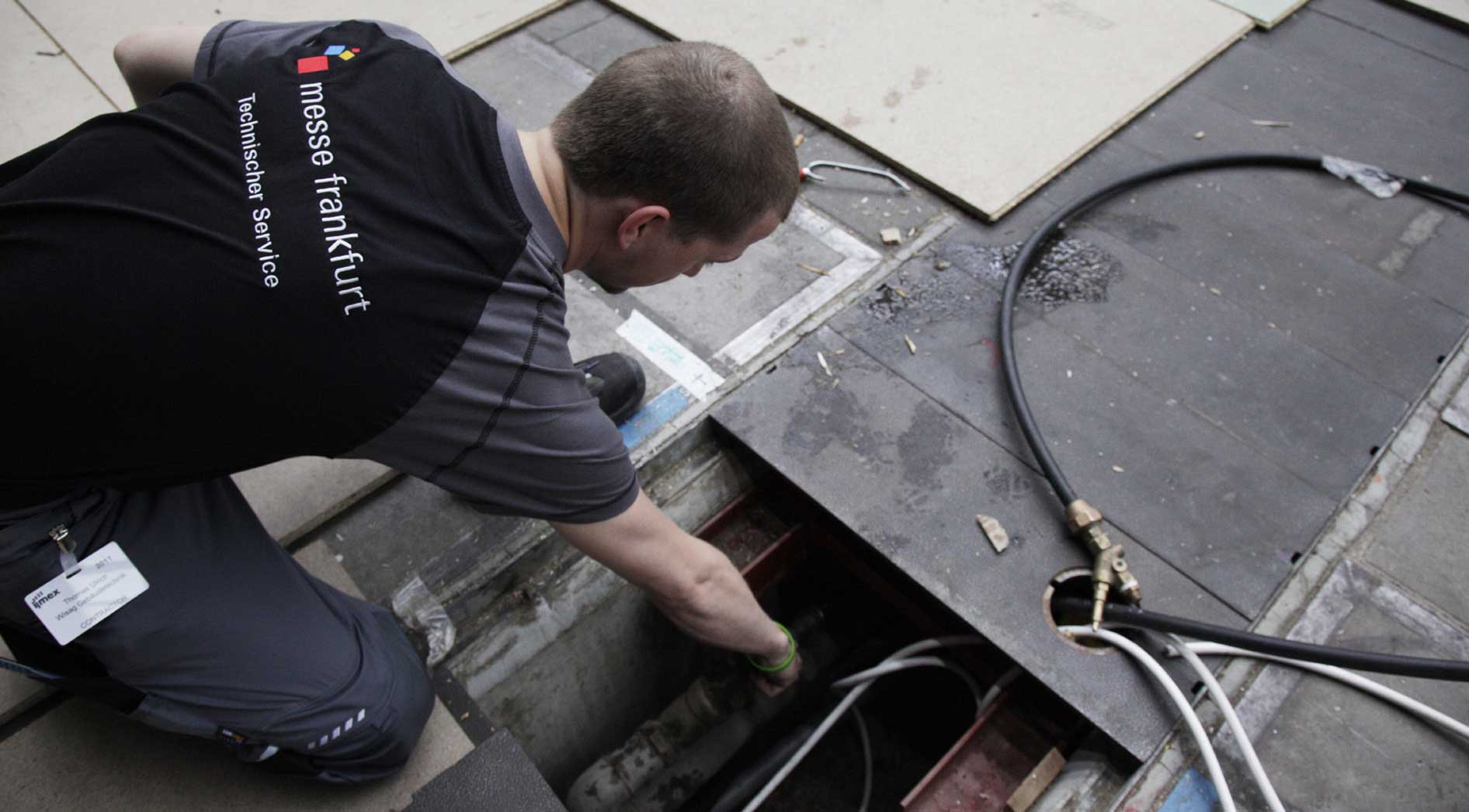 Our mission is to ensure that you can get straight to work setting up your stand the moment you arrive, so that you do not lose any of your valuable time. To do this, we will happily prepare your stand area for you or deliver materials to your stand. We can offer you the following services in the field of stand construction:
Installation of all technical connections, including for electricity, water, compressed air etc.
Installation of suspensions from the hall ceiling – naturally including the trusses, lighting, multimedia components and other equipment.
Laying floor coverings such as carpeting, laminate flooring and platforms.
Installation of trusses and lighting. This relieves you of the huge expense of transporting these items to the exhibition grounds and the time-consuming task of set-up.
Production of graphics and carrying out painting work. We will also be happy to create large graphics for you and install these in advance, e.g. on trusses. We can even prepare your stand walls for you.
Affordable on-time delivery of furniture straight to the stand – particularly cost-effective since there are no extra transport costs.
Fast and reliable communication technology
Free WiFi with unlimited data volume is available on the exhibition grounds. Even so, the data transfer rate is limited due to the large number of devices that utilise Messe Frankfurt's WiFi. That is why this WiFi access is best suited to occasional surfing and checking emails or other messages.
We also offer "Messe Premium WiFi" to our customers for this reason, as this service makes it possible to utilise multiple business applications at the stand while enjoying stable and reliable operation. There are other advantages as well:
The greatest possible data security and WiFi speed.
Service optimised for the individual stand situation.
Ability to define separate access for employees and guests, as well as different user packages.
Free support throughout the hours the trade fair is open.
The "Messe Premium WiFi" package can be booked for five, 25 or 50 devices. For WiFi packages with 25 or 50 devices, we will install one or two additional access points at your stand to amplify the signal. In this way, we help ensure that you enjoy a perfect and stable connection – even at large stands.

If you have wired devices, more than 50 devices or would like to integrate complex solutions for facility automation, please contact us regarding a custom configuration.
You will find more information about Messe Premium WiFi in our video below.
Helpful logistics services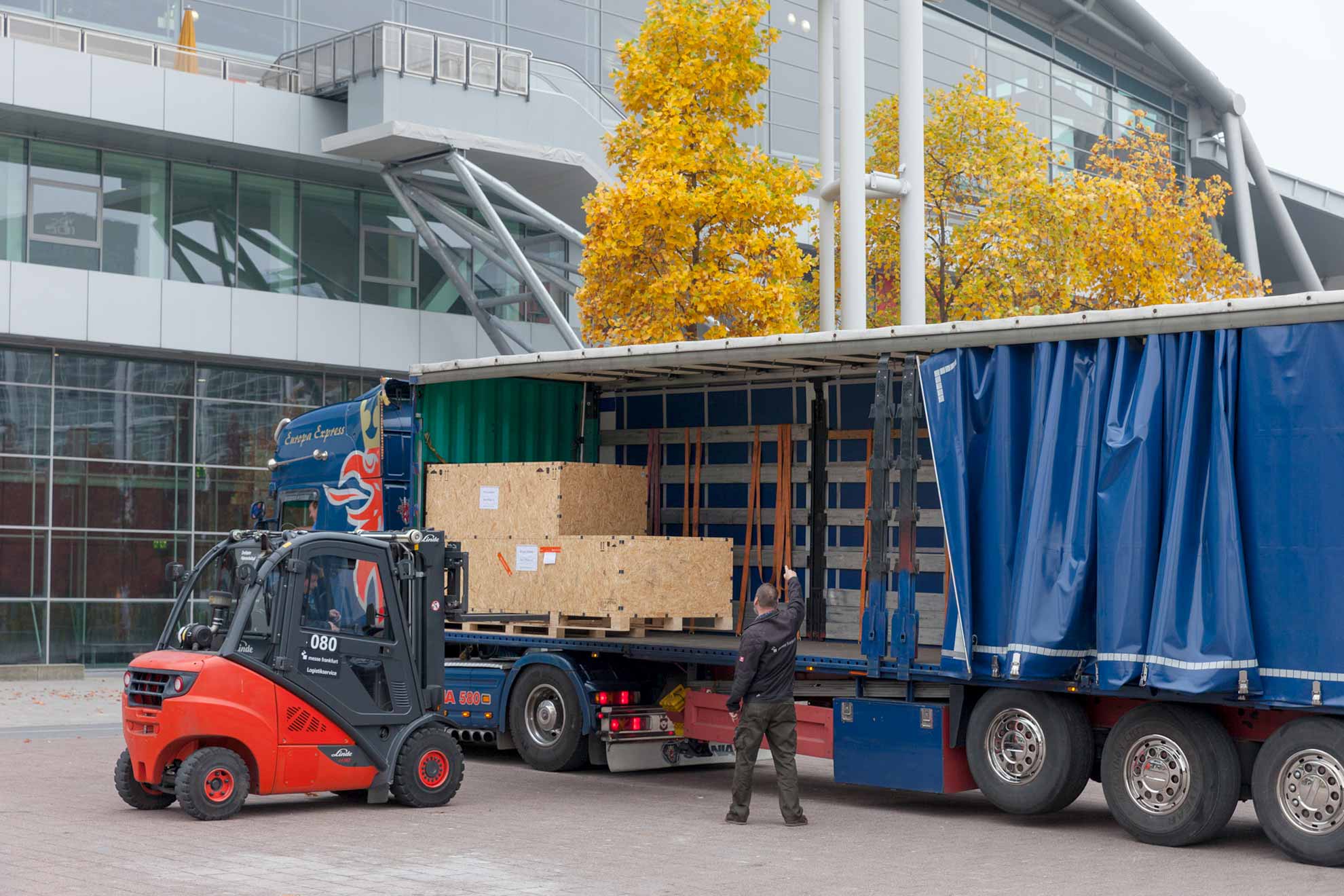 We will be happy to help you ensure that your logistics run smoothly on and around the exhibition grounds, and we can offer you the following logistics services for this purpose:
Experienced logistics partners deliver your goods to the exhibition grounds without any hassles.
We provide you with sufficient storage space for your materials and empties both before and during the event.
Numerous forklifts and cranes are kept at the ready so that your trucks can be unloaded quickly.
We can also offer you pallet trailers, pallet trucks, heavy lift trolleys and other specialised equipment for rental.
You can find information on rates and current prices here:
Overview and prices for logistics services 2023 (PDF)
Cargo Center forwarding labels
We have prepared forwarding labels for your freight shipments to the Cargo Center. You can fill these on a computer and print them out.
Tip: For freight shipments consisting of several packages, simply enter the total number of packages. Your printer will automatically produce numbered labels for each individual package.
Exhibition goods forwarding label (EXCEL)
Sample forwarding label (PDF)
Provide your customers with stands that are clean and ready to use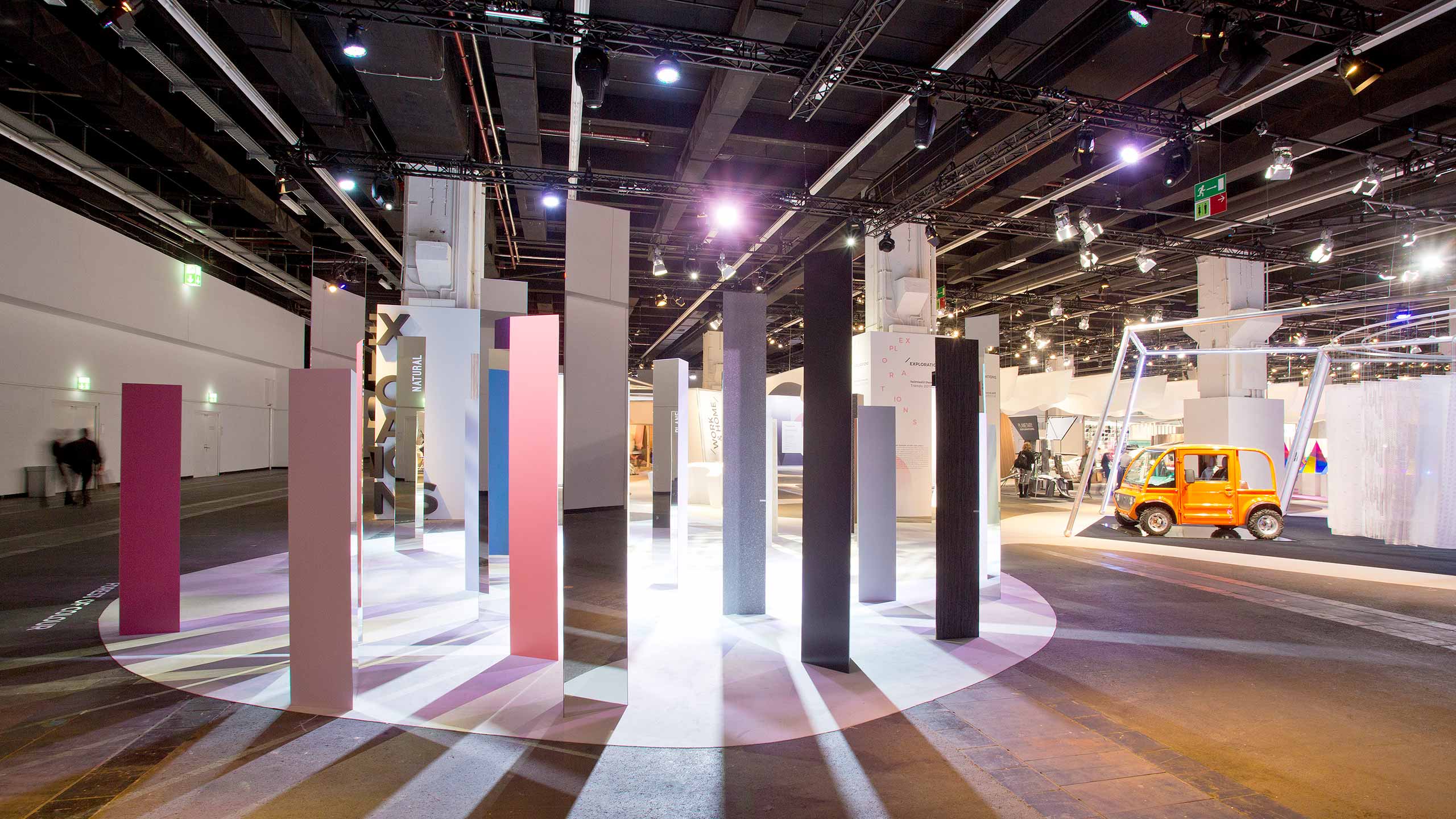 Your customers really appreciate it when you are able to give them their stands on time. This is yet another area in which we can help you simply and efficiently:
Should any high-value products or stand equipment be delivered during the set-up phase, we will be happy to monitor these items overnight for you. Your advantage: You can sleep easily knowing that everything is in good hands – and start off the next day well-rested and ready to go.
You can even hand over the stand to your customer after it has already been cleaned – so that they can start stocking their stand as soon as they arrive on the exhibition grounds. Our basic cleaning ensures that your customer feels right at home straight from the start, and that you do not have to use your precious time cleaning the stand.
We can also offer you stand cleaning and security as a single service package. This means you do not need to book everything separately, and you have a single point of contact for these services on site – for even greater efficiency. Find out more in our information brochure.
Photographers for perfect pictures of your stand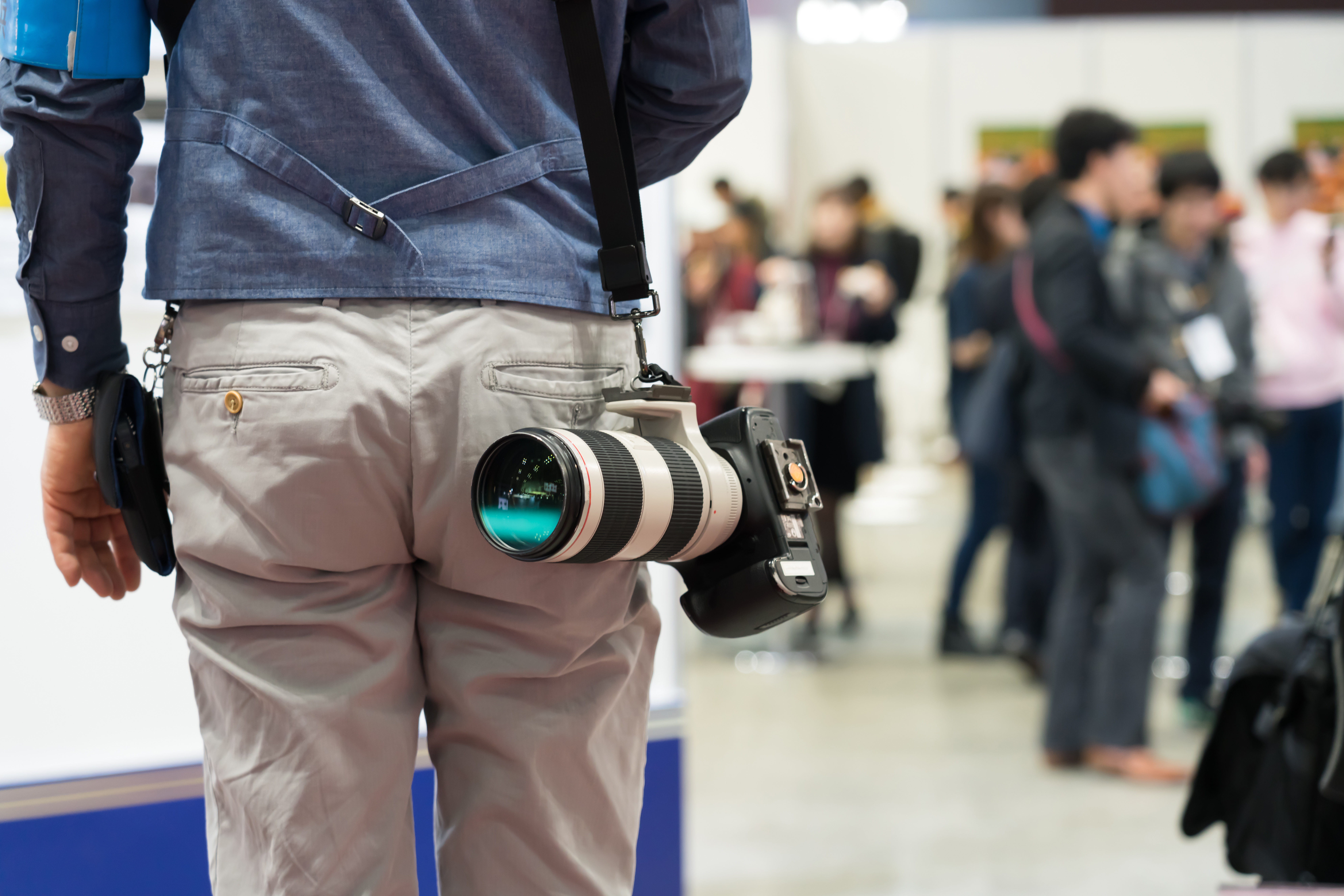 Would you like to have your trade fair appearance professionally photographed?
Our photographer will be happy to set the scene perfectly for your stand and provide you with atmospheric pictures. 
Feel free to contact the person in charge and get advice:
Holger Peters Photography
look@holgerpeters.de
+49 171 74 06 93 7
The photographer can also be booked via the Shop for Exhibitor Services.

And in case anything's ever been forgotten: Simply rent stand equipment and furniture on site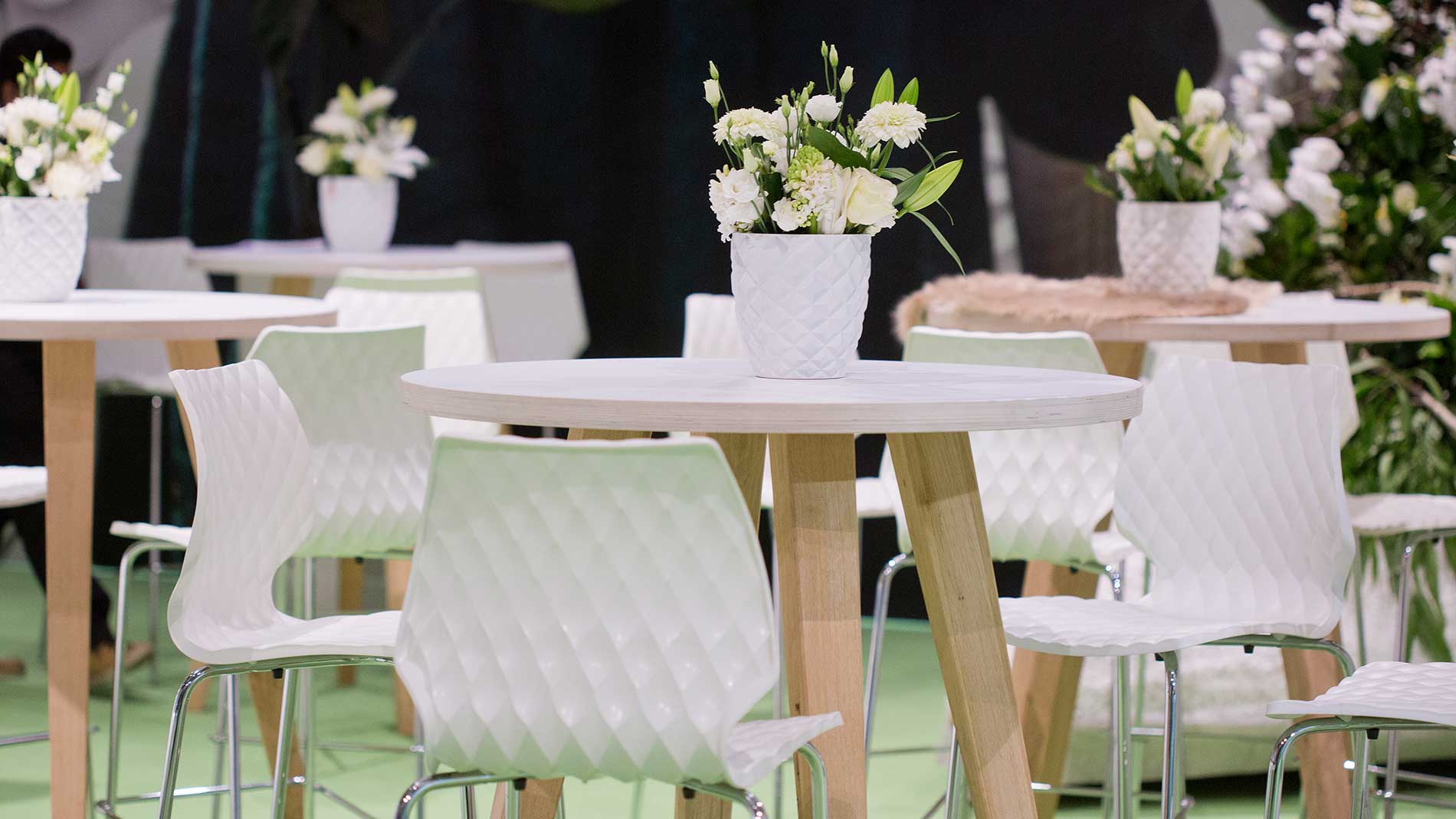 If your customer changes his mind at short notice or you have forgotten something - we will help you. You can rent your stand equipment and furnishings on site – including kitchen equipment, tap systems, counters, tables and chairs. And if anything gets broken, it can be replaced quickly, directly at the stand.
You can also rent tools with delivery directly to the exhibition hall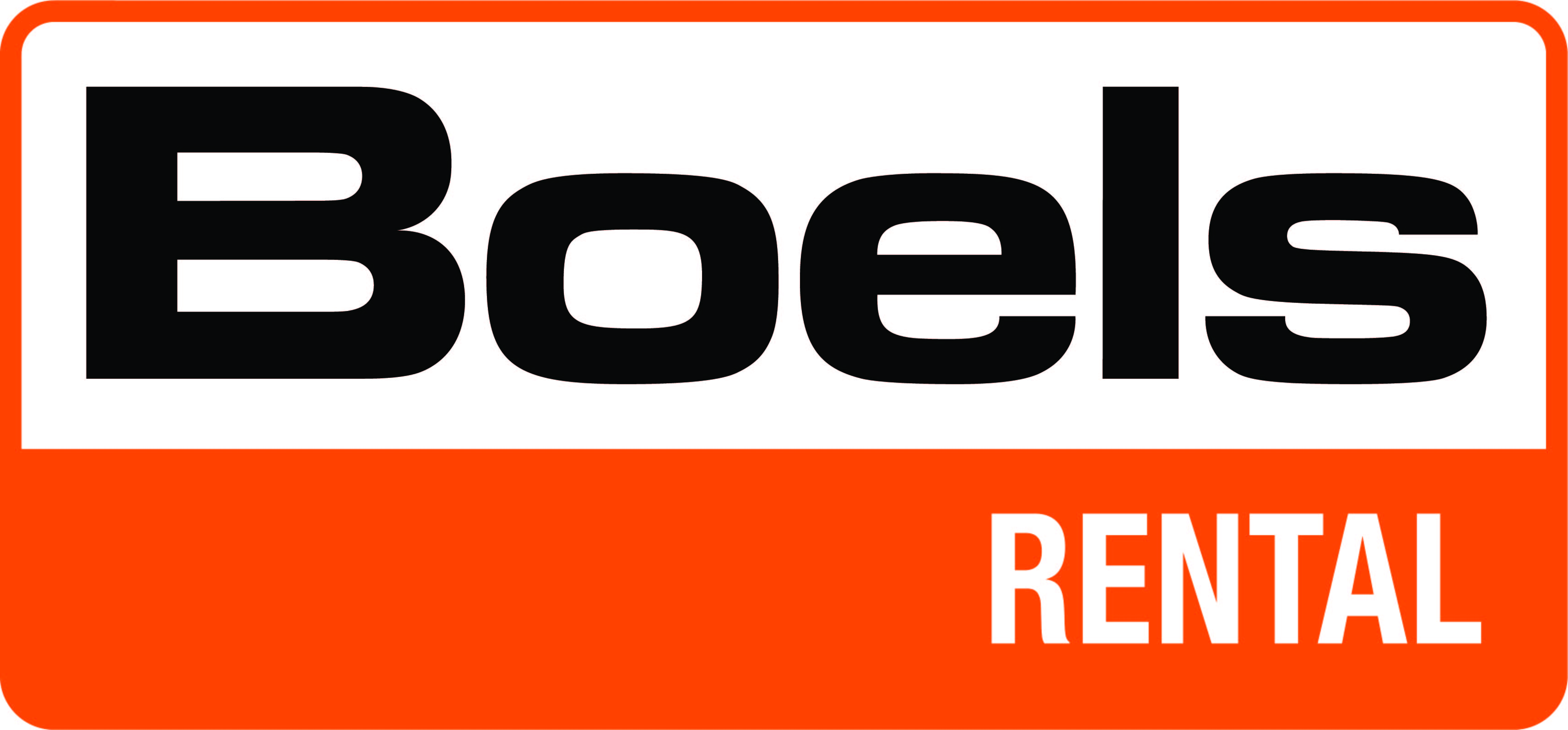 Rent tools and small machines from our cooperation partner Boels Rental. You can choose from a product range of over 200 items and receive all rented tools and machines delivered directly to the exhibition hall.
It works as simple as that:

You contact Boels rental by email depot.339@boels.de or phone 06196/9698817
You select the machines or tools you need from the rental catalog or describe your requirements to the Boels experts. The  employees will assist you in choosing the right professional tool. 
You will receive an offer and, after your confirmation, delivery will be made directly to the exhibition hall.
The rental is open on all set-up and dismantling days, Mo-Fr. 07:00 to 17:00, Sat 08:00 - 12:30 (only during trade fair times). 
If you have any questions, please also contact the hotline 01805-123 26 35.
We are looking forward to your message.