Messe Frankfurt offers you several easy-to-use systems that help to make your job easier before, during and after an event on the Frankfurt exhibition grounds. On this page we provide you with a clear overview of which systems can be of assistance to you with your work.
Your key to access Messe Frankfurt's services: the Messe-Login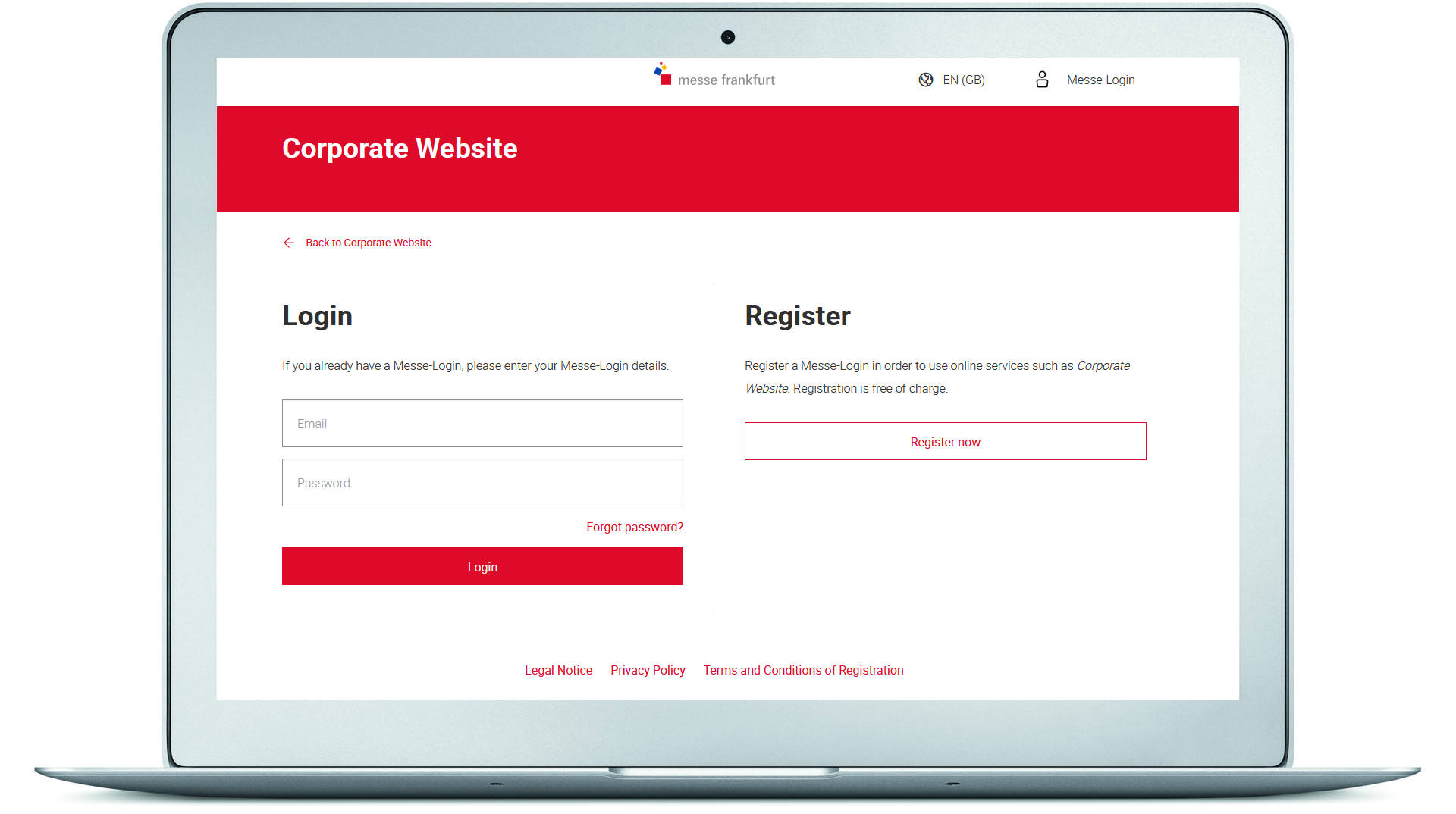 In order to use Messe Frankfurt's online systems, you must first register for a Messe-Login. This will serve as your key to access all of our platforms. If you do not already have a Messe-Login, simply register and then confirm your registration by clicking on the link in the email that you will receive from Messe Frankfurt. You will find the Messe-Login in the upper right-hand corner of all of our websites or at
The shop for all of your service orders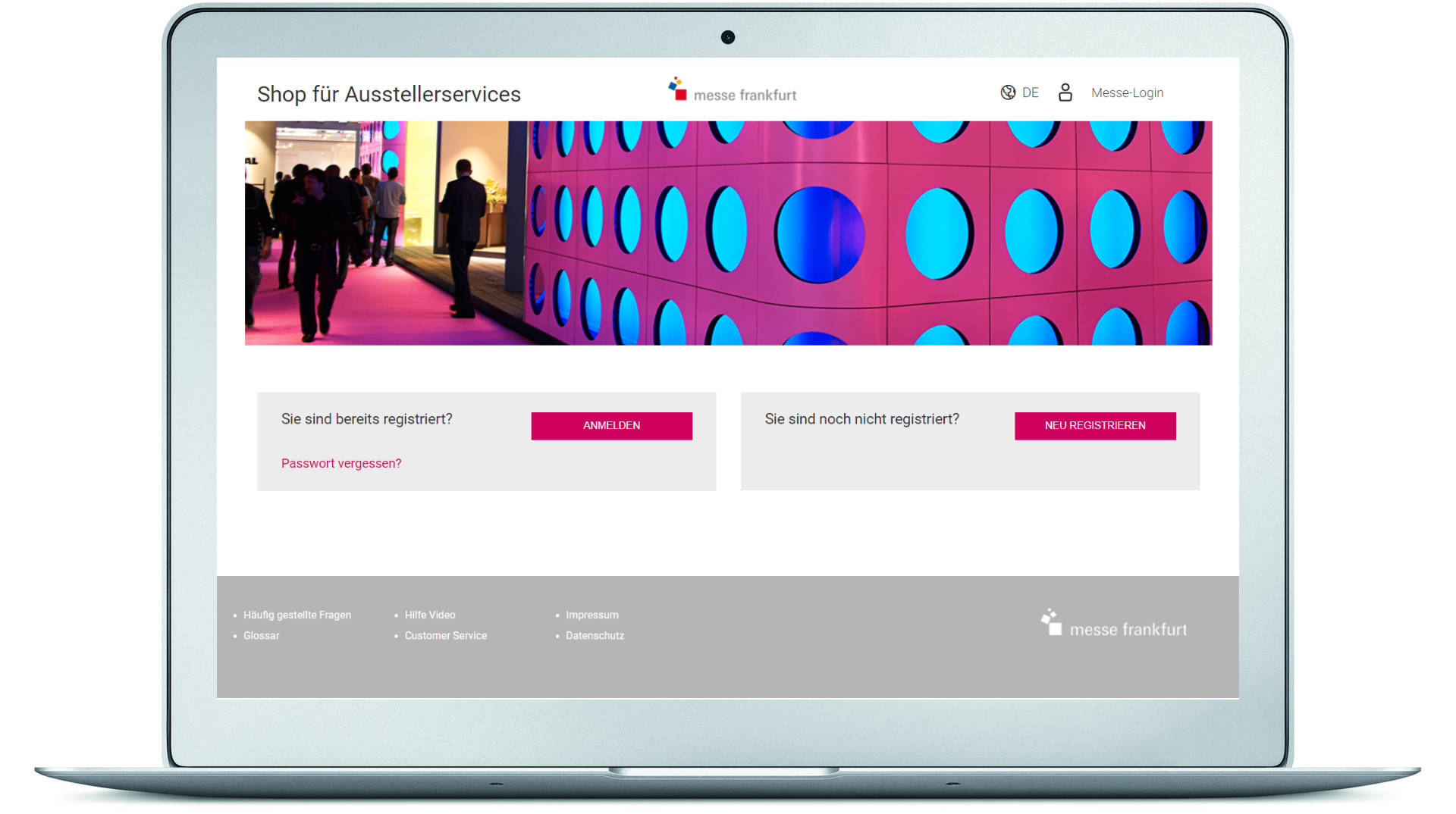 You can order services quickly and easily in our online Shop for Exhibitor Services. The shop lets you choose between ordering on the exhibiting company's account or ordering on your company's account. In order to place orders on the exhibiting company's account, you will require the stand code for the exhibitor's stand. Please ask your customer's contact person for this code.
If you would like to place orders on your own account, your company must have a corporate customer account at Messe Frankfurt. If this has not already been set up, please register your company on the Messe Frankfurt for Corporate Customers portal.
On our "Frequently asked questions (FAQs)" page, you will find answers to many common questions about the Shop for Exhibitor Services. You will also find more information on the stand code in the "Nutzerverwaltung und Berechtigungen" (User management and authorisations) section.
Go to the Shop for Exhibitor Services
Traffic management system ensures smooth entry to the exhibition grounds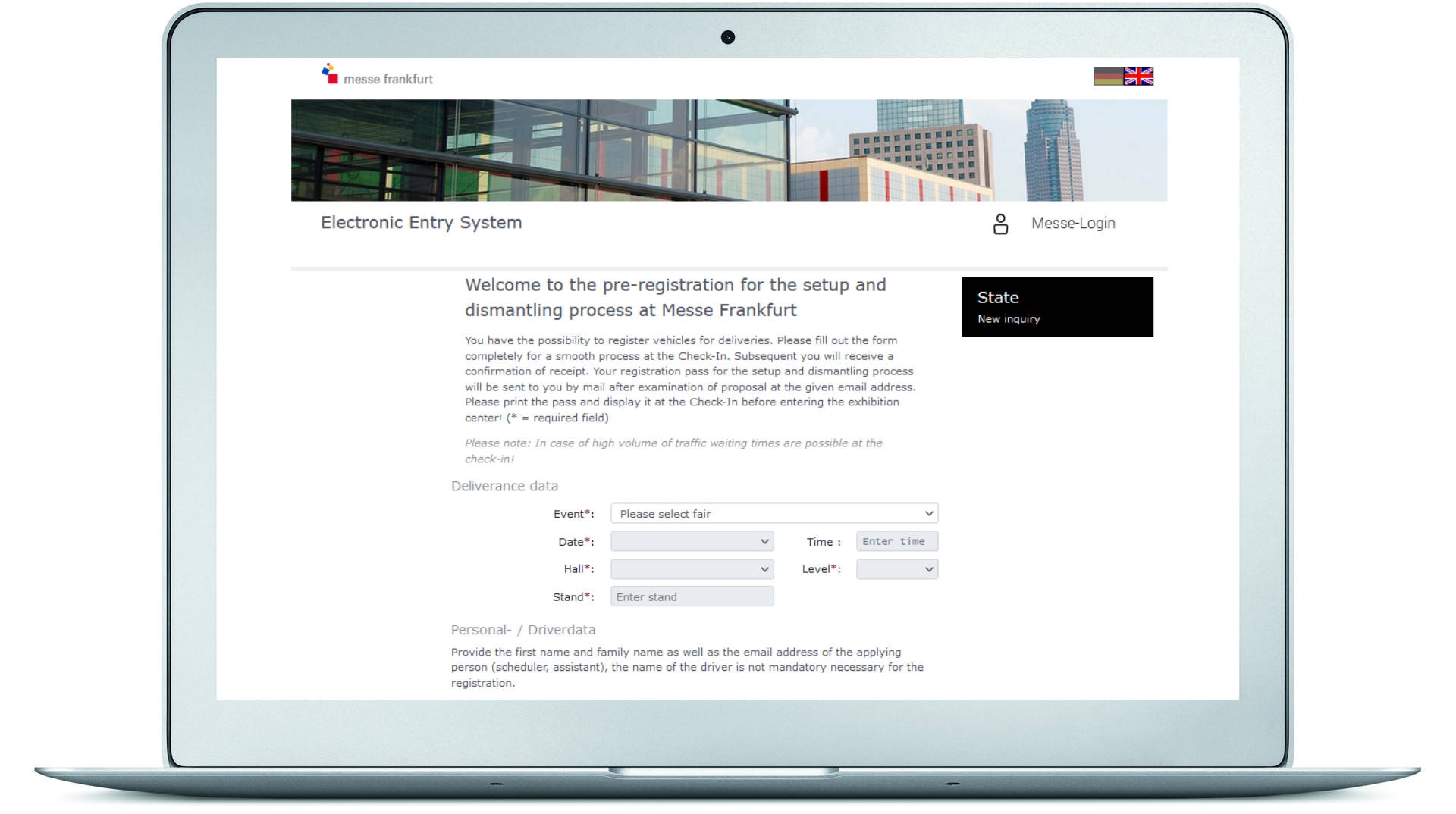 Messe Frankfurt offers a digital central traffic management system for all stand constructors and agencies during set-up and dismantling.
That is why we ask that you register your vehicles before travelling to the Frankfurt exhibition grounds. Once you have done this, you will receive a registration confirmation in advance that entitles you to enter the grounds at the specified check-in.
Please note: Longer waiting times are possible at the check-in when there is a high volume of traffic. Please note that only vehicles with an authorisation form will be allowed onto the exhibition grounds.
You will find more information in the Check-In Guidelines and in our FAQs.
The portal for your tickets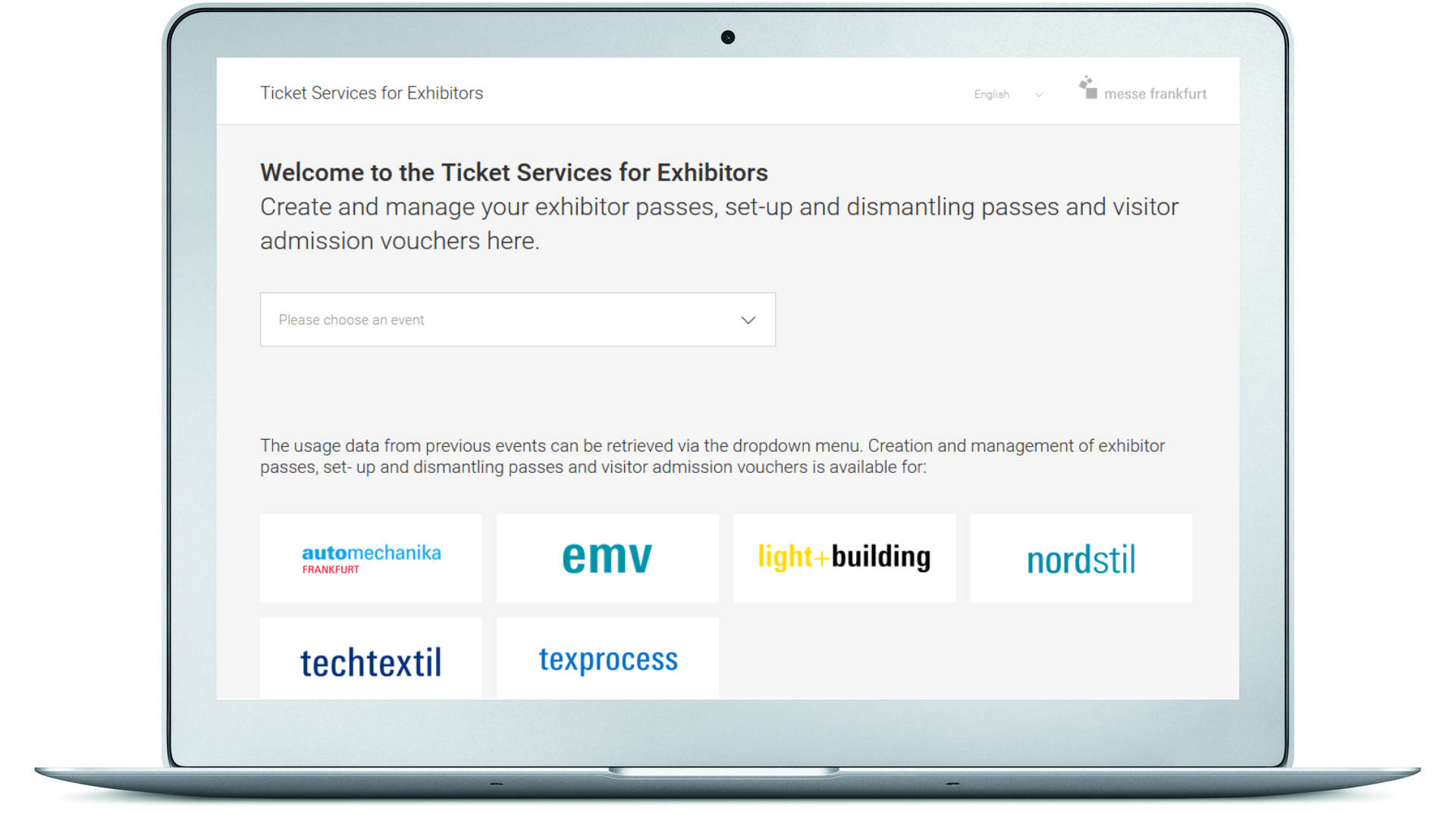 In addition to registering your vehicle, you must also ensure that everyone who has to enter the exhibition grounds during set-up and dismantling has a pass. These set-up and dismantling passes are available to exhibitors in the Ticket Services for Exhibitors portal.
As a stand constructor or agency, you are not able to order these passes yourself. Please contact your customer and ask them to instruct the exhibitor to send you the passes as PDF forms. Simply print out the required number of passes and enter the names of the set-up and dismantling assistants on the printouts. Every set-up and dismantling assistant must have their own pass. Please note that spot-checks will be made.
We are looking forward to your message.