You will find event-specific information for Light + Building Autumn Edition 2022 here.
Event date: 2. - 6. October 2022
Event website: www.light-building.messefrankfurt.com
If you have any other questions, our Customer Service Team will be happy to assist you.
NEW: Machine and tool rental sevice available easily and uncomplicated for the Frankfurt exhibition grounds. From Boels Rental. This is how it works.
Important information concerning the suspensions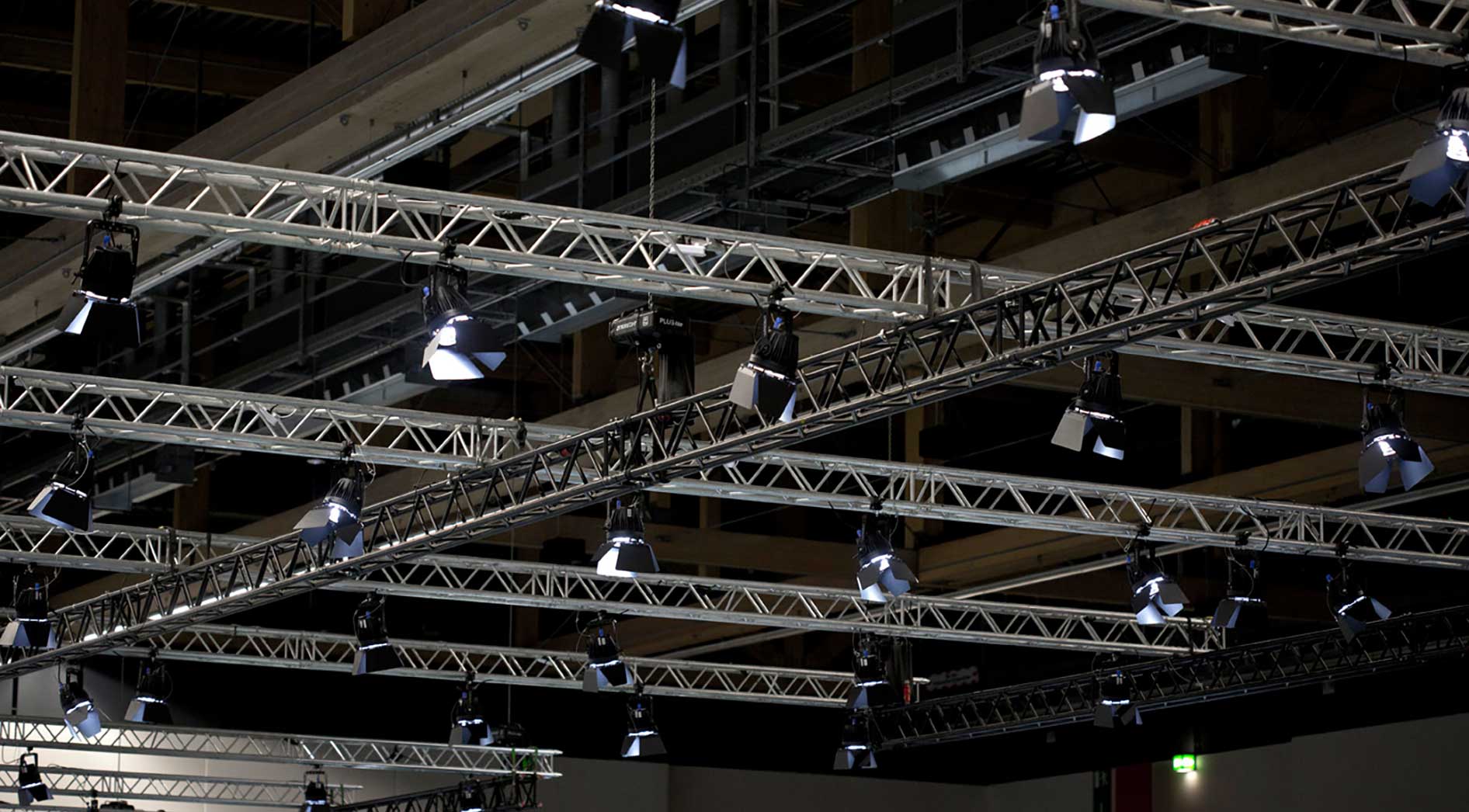 In the past years, we were often able to offer you flexible solutions at short notice. However, the current tense supply chains with the associated shortage of materials as well as the bottlenecks in skilled personnel are forcing us to react appropriately this time.

For this reason, we absolutely need your signed order for suspensions by no later than 25.08.2022. Only then can we guarantee on-time execution until the start of the advanced set-up on 22.09.2022.

Please send us any requests that have not yet been submitted as soon as possible!

If we receive your signed order after 25.08.2022, we will unfortunately no longer be able to guarantee timely execution. In this case, you may have to reckon with delays in construction.

This is the quickest way to send us your enquiry for suspensions
It is best to use the Shop for Exhibitor Services for your enquiry. In the category "Stand engineering > Suspensions from the Hall Ceiling" section you will find
+ for Halls 4, 6 and 9 the option "Special Heavy-load points on request" and
+ for Halls 3, 8, 11 and 12 the option "Rigging on request".

In order to process your request as quickly as possible, we ask you to upload a technical drawing of your stand. This can be done during the ordering process in the shopping basket in the "Positioning Products" step. The drawing shall contain the following information:

+ Number of suspensions planned and their dimensioned positions
+ Total load on each suspension point in kg
+ The total load arising from these suspensions in kg
+ Transfer height of the planned suspensions

If you have any questions, please do not hesitate to contact our team at suspensions@messefrankfurt.com.


We are looking forward to your message.